A Tree Exiled (2017)
A Swedish Birch, Wood, Glass
112 x 190 x 21 cm
A Tree Exiled är ett platsspecifikt verk i Kooiduinen, Ameland (Nederländerna) och en del av Kunstmaand/Artmonth Ameland vars tema i år är Second Nature.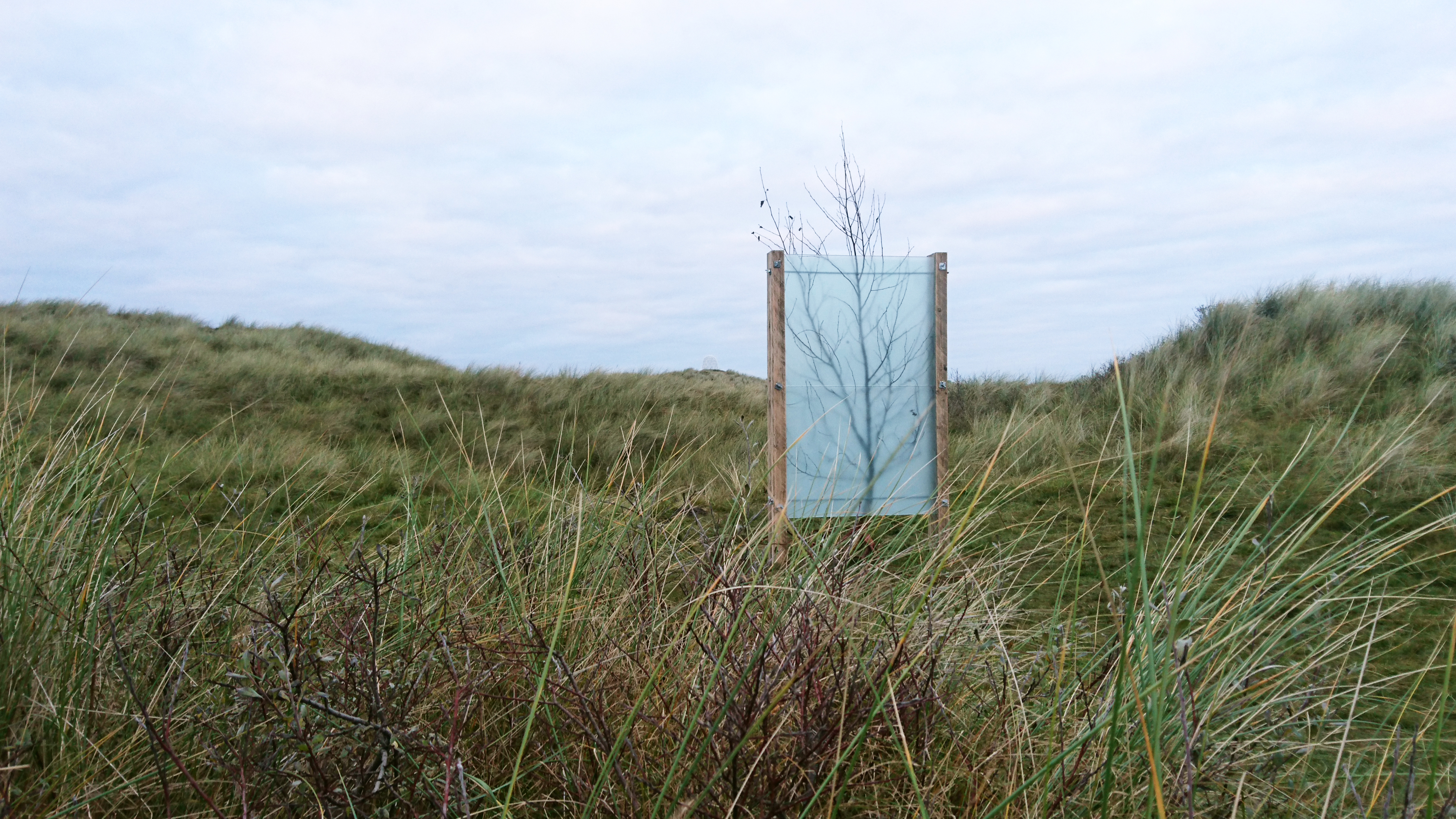 Landskapet, vackert men mycket främmande.
En plats att gå förlorad på.
Söker skydd.
The landscape, beautiful but very strange.
A place where to lose oneself.
Seeking refuge.