OFFSITE 3 / White Cube
är platsspecifikt ett verk i Slottsparken i Halmstad. Det är en del av
X(sites) Kattegattleden 2019 som pågår 8/6 – 6/10
.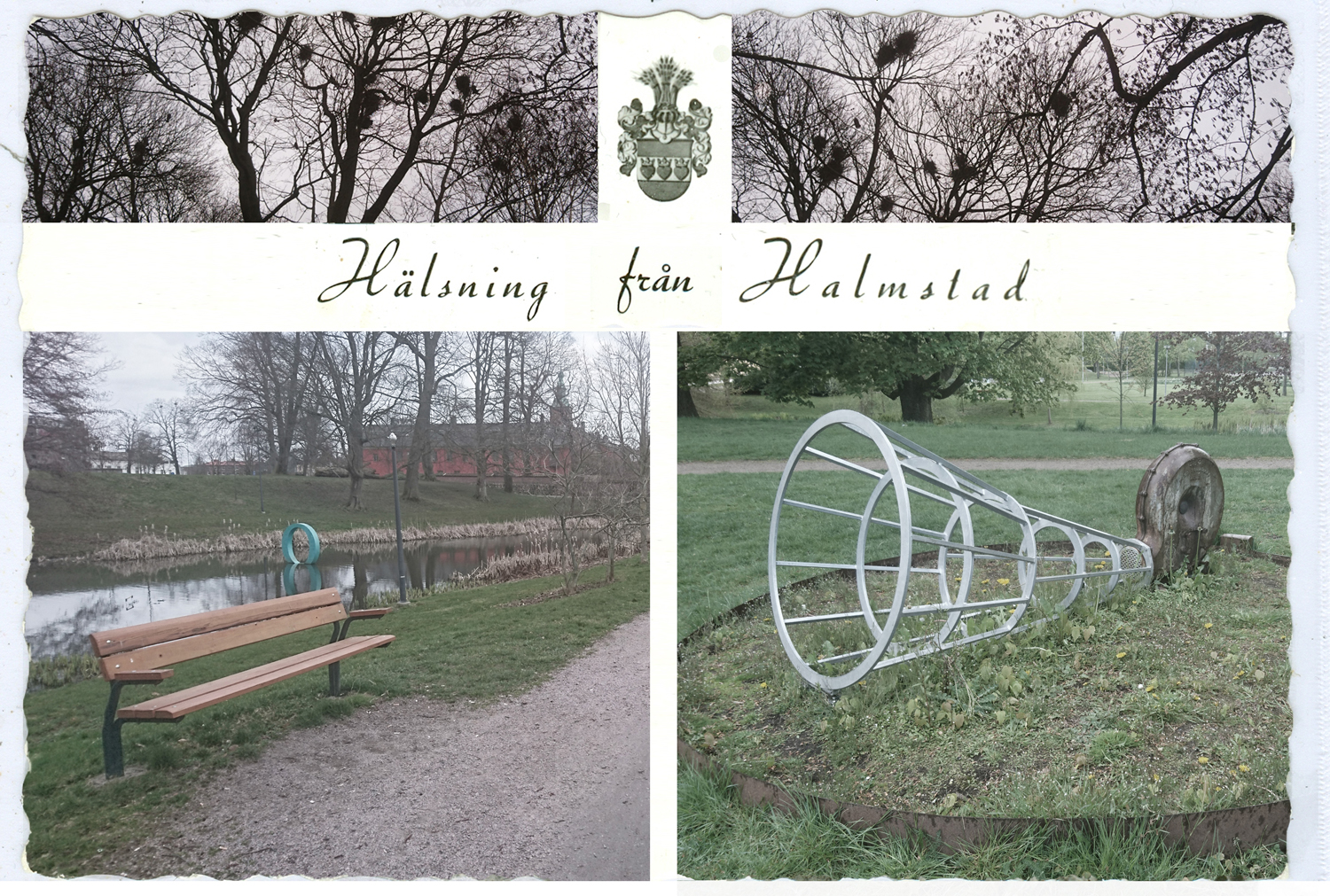 Om verket:
"Det första som fångade min uppmärksamhet när jag besökte Slottsparken i Halmstad var de många råkorna och deras bon. Det andra var att inget av konstverken som redan finns i parken har skapats för denna plats, de har flyttats till Slottsparken från andra ställen. Varför flytta dem hit – till en park avskuren från centrum av en hårt trafikerad väg och besökt av få människor? Och vad händer med det flyttade konstverket när det berövas sitt ursprungliga sammanhang? Finns det ett syfte, en förväntan, att deras närvaro i parken ska kunna förändra platsen?
Mitt arbete med att skapa ett platsspecifikt verk för Slottsparken tog avstamp i de här frågorna. Efter att ha studerat den offentliga konsten i Halmstad bestämde jag mig för att ta Nedgrävning/Burying som utgångspunkt. Det enda synliga spåret av verket, en 1m³ vit betongkub som grävdes ner i Picassoparken av konstnären Harald Persson 1994, är en skylt som kommunen satte upp på platsen 2012.
OFFSITE 3 / White Cube
är ett framtidsscenario."
Tack till Harald Persson vars verk varit en ovärderlig inspirationskälla!
For English – scroll down.
Photos: Patrik Leonardsson & Helena Marika Ekenger

OFFSITE 3 / White Cube
is a site specific work in Slottsparken, Halmstad. It's part of
X(sites) Kattegattleden 2019
and is going on 8/6 – 6/10
.

About the work:

"The first thing that caught my attention when I was introduced to my allocated place – Slottsparken in Halmstad – was the rooks and their many nests.

The second thing was that none of the existing artworks in the park was really meant for this site.
They were moved from other places. Why move them here – to a park cut off from the city center by a large road and visited by very few people? And what happens to the relocated artwork when it is detached from it's original context? Is there a purpose, an expectation, that their presence in the park will change the place?
This situation is the point were my p
rocess of creating a site-specific work started.
After a bit of general research on public art in Halmstad, I decided to focus on
Nedgrävning/ Burying
. The only visible track of the work, a 1m³ white concrete cube buried in the Picassopark by the artist Harald Persson in 1994, is a sign marking the place put up by the municipality in 2012.

OFFSITE 3 / White Cube
is a future scenario."
Many thanks to Harald Persson, whose work has been a rich source of inspiration!